Melanoma Discovery (and inaugural Perkins Chair of Melanoma Discovery)
Professor Jonas Nilsson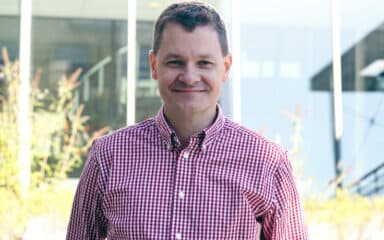 Contact details
Melanoma Discovery (and inaugural Perkins Chair of Melanoma Discovery)
Professor Jonas Nilsson
Profile
Professor Jonas Nilsson is Laboratory Head – Melanoma Discovery, and inaugural Perkins Chair of Melanoma Discovery, as well as a Senior Leader to the Research Leadership Team at the Harry Perkins Institute. He trained as molecular biologist at Umeå University, Sweden, and as a tumor biologist during his postdoc at St Jude Children's Research Hospital, Memphis, TN. After returning to Sweden he started a lab at his alma mater before moving to Sahlgrenska Cancer Center at University of Gothenburg 2011. Here he founded the Sahlgrenska Translational Melanoma Group together with clinicians at the Sahlgrenska University Hospital. He was a Fellow of the Swedish Cancer Society from 2007-2020 during which he became Full Professor in Experimental Cancer Surgery 2015.

Prof Nilsson and his coworker and wife Dr Lisa Nilsson conduct research on metastatic melanoma of the skin and eye (also called uveal melanoma). Their group has done seminal contributions in genetics of the disease, in disease laboratory modeling and in starting of clinical trials. At Perkins they are heavily involved in biobanking of patient biopsies and advanced analysis of immunotherapy-resistant melanoma.

Prof Nilsson's Melanoma Discovery team is also involved with research into pancreatic cancer. The team makes patient-derived mouse models (PDX, mouse avatars) from surgical biopsies of patients with pancreatic cancer. A reason why this work is relevant to the Perkins activities is that pancreatic cancer metastasizes to the liver, just like uveal melanoma. The aim is to understand why liver metastases of uveal melanoma and pancreatic cancer are so hard to treat, even with immunotherapy.
He received the prestigious Fernström award for young scientists 2015 and became the Director of Sahlgrenska Cancer Center 2018. From November of 2020 he is the inaugural Chair of Melanoma Discovery at the Harry Perkins Institute of Medical Research in Perth, Australia. Professor Nilsson has authored around 80 publications, many of which in leading journals.